I'd like you to meet Deb Frazier, a Grade 1 teacher from Ohio, USA.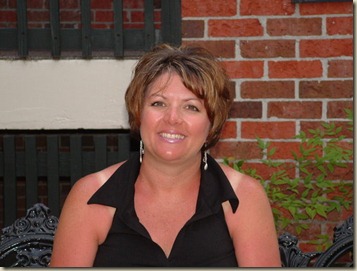 Deb and I have yet to meet face-to-face, yet over the past few months, we have become global partners, and good friends, through our close collaboration in building The Global Classroom Project.


I first met Deb in May 2011, through Twitter; and looking back, it seems it was meant to be. Deb was relatively new to Twitter, and was interested in extending her students' learning beyond her classroom walls.

I was a second year teacher, and relatively established user of social media, about to embark on a 4 week relief placement in a Grade 6 class – the first class I've ever been able to call my "own". Following the success of my first global project in March 2011, when I ran the World Water Day International LinoIt Project, I was keen to further experiment with web 2.0 tools in education.

And then, late one night, I came across a tweet and a blog post which would change the course of my career:
The Global Classroom Project (2011) was born …
Deb Frazier, from Ohio, USA was looking to connect her Grade 1 class with children around the world via VoiceThread. As Deb blogged here, the idea was born in the minds of her students; yet it was Deb's vision, and use of social media to connect with fellow global teachers which made it a successful global reality.

As I prepare to explore the development of the Global Classroom Project over the past months, and my role within it, over this upcoming series of posts, I am still struck by the simple fact that Deb and I met, and collaborated via social media and Web 2.0 tools.

We hear so much negativity about social media in education, yet this global collaboration, this global partnership bears testament to how connections made through social media can change our worldviews, our teaching, and our students' lives.
And to think that it all started with One Tweet, and One Blog Post …