Let's not mince words:
The STEM X Academy was a once in a lifetime learning experience.
In late 2017, I received a wonderful surprise – receiving word that I was one of just 70 Australian teachers selected from 390 applicants to attend the 2018 STEM X Academy in Canberra.
The STEM X Academy is a five-day residential teacher professional learning program run by the Australian Science Teachers Association (ASTA), in partnership with Questacon and CSIRO. Its appeal lies in its unique emphasis on empowering participant teachers by teaching them how to design, develop and implement their own STEM-based teaching resources, rather than presenting them with a pre-made package of activities (http://asta.edu.au/programs/stemx).
In preparing my application, I reflected on the professional hurdles I faced last year, and particularly my approach to integrating Science, Technology, Engineering, and Maths (STEM). 2017 was an experimental, learning year, but I felt like something was missing. I was the STEM Coordinator in a girls' school, yet I wasn't confident in my understanding of what STEM is, and how to teach it effectively.
So, in the second week of January, I flew to Canberra, joining 18 other Western Australian teachers attending the #stemx18 Academy. Many of us met at the airport, flying via Sydney on the smallest (and bumpiest) plane I've traveled on to date. We were lucky. Due to extreme heat and a broken baggage system at Sydney Airport, some STEM Xers arrived without their luggage, and others missed flights and were rerouted via the Gold Coast 🙁
Upon our arrival, we settled into our (terribly overheated, non air-conditioned) accommodations at Bruce Hall at Australian National University, and participated in some icebreaker games.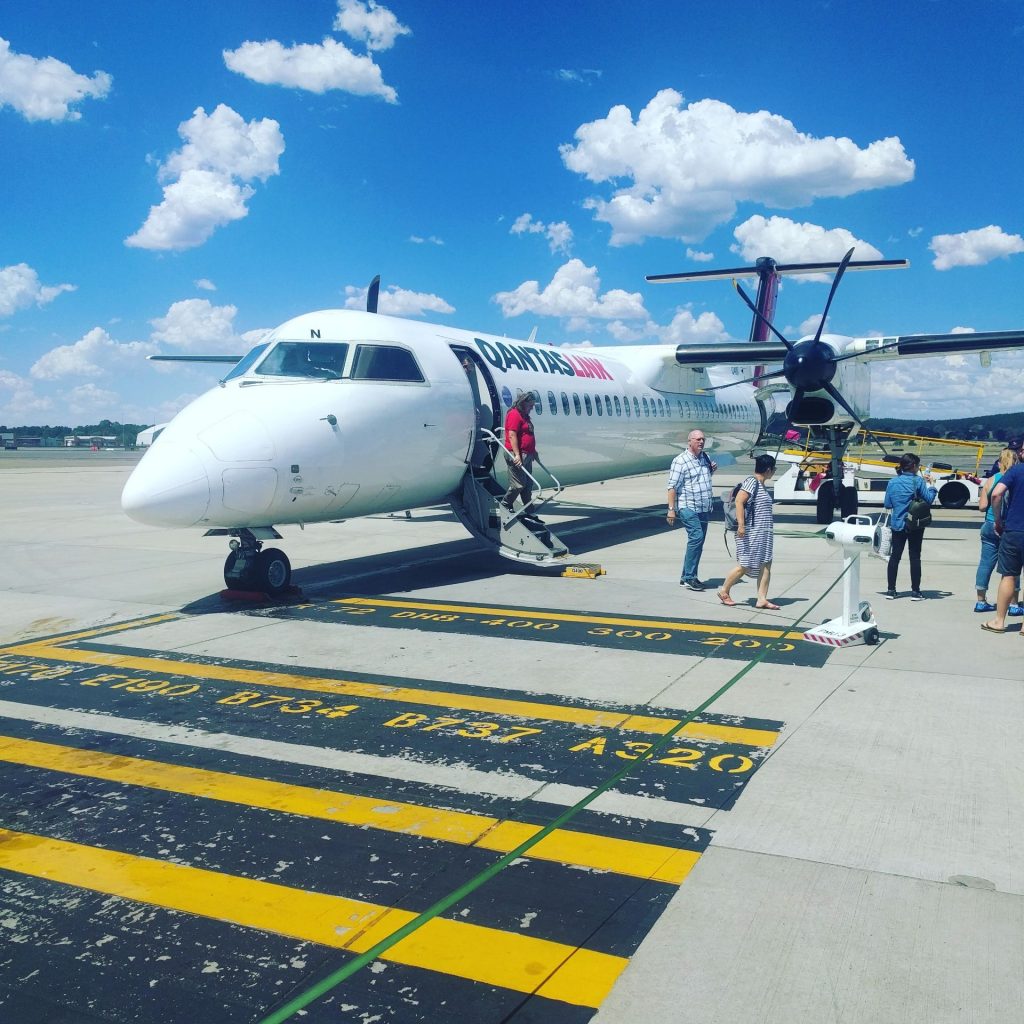 Day 1
We were up bright and early for breakfast on Day 1. Most of us hadn't had much sleep due to the lack of air conditioning in our rooms, and jetlag wasn't helping much either. Lack of sleep would become normal over the course of the week!
As primary teachers, we spent our first day at the CSIRO Black Mountain Laboratories, where we worked with the excellent CSIRO Education Team to explore and participate in an inquiry-based approach to teaching STEM.
We started the day exploring the Global Megatrends identified in the Australia 2030 Report, which attempts to outline the global challenges and future scenarios we may face in the coming decades. These megatrends can provide a framework for student inquiry and investigation into real-world problems.
We also had a brief insight into the current research areas at the CSIRO.
Future Scenarios Project
Our first major CSIRO learning task saw us split into teams, with each team assigned a global megatrend to explore and design a solution for. Our team worked with CSIRO Education expert Emily, and Dr Ashmita, a CSIRO Senior Research Scientist specializing in ecohydrology. In my understanding, her research focusses on the relationship between land use and the health/management of water systems.
Using an open inquiry process, we brainstormed questions and potential areas for our inquiry, choosing to categorizing them under global, regional, and local contexts. We were challenged to narrow down our inquiry to one quality question we could research and take action on. This was a harder and more complicated process than I had realised.
After extensive discussion, we decided to focus on the use of robotics and digital technologies for improving irrigation efficiency in agricultural crop production. We ultimately prototyped a mobile phone app, which would use data from ground moisture sensors and weather data to help farmers improve the efficiency of their crop irrigation practices. The sensors and weather information already exist, but we wanted to try and present the data they provide in a more practical and useful way on a mobile device.
After several frantic hours of intense collaboration, we pitched our idea and mobile app prototype to the rest of our primary group.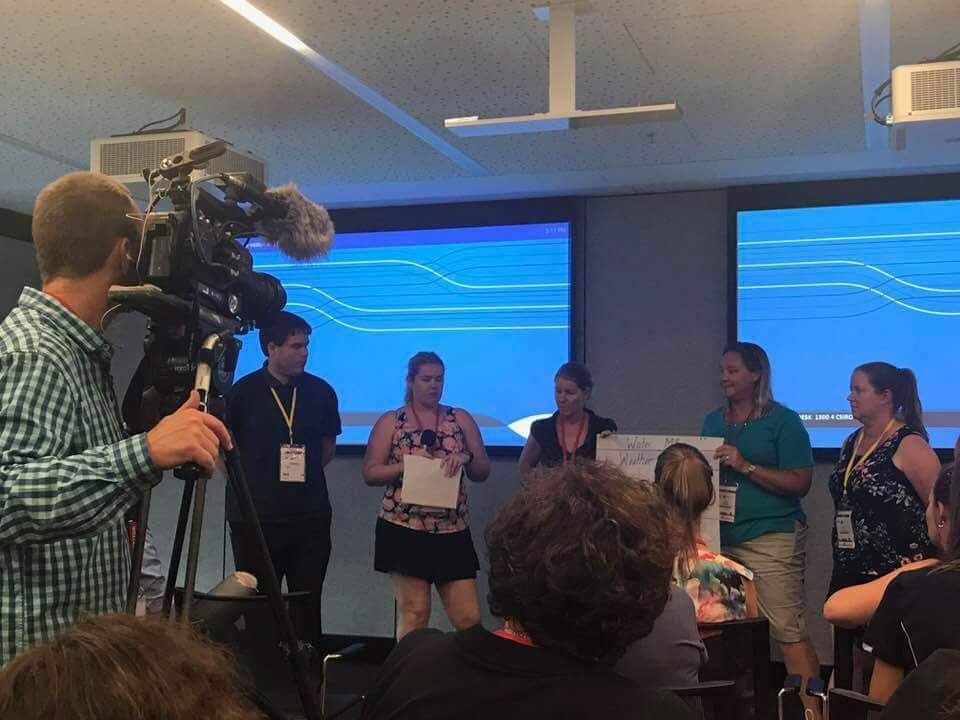 We ended the day with a visit to the CSIRO Discovery Centre, followed by a dinner back at the Australian National University. The highlight of the evening was a science show by Dr Graeme Walker, featuring vacuum cleaner bazookas, putting a doll's head in a vacuum chamber, and blowing teddy bears sky high using compressed (and explosively released) liquid nitrogen! We were exhausted, but it was quite a show!