'Hi Mum. I broke my arm falling down the side of a volcano'.
Hey there. Yes, I'm still alive …  although this is the first and hopefully last time I'll blog from a hospital bed.
In 2019, I lost the first of my nine lives when I heard my instructor mutter 'Oh shit, we're not going to make it' on my first tandem skydive over Uluru. Our parachute deployed, but we couldn't steer. We were lucky, working together to stick an emergency landing without a scratch – on the famous Field of Lights, a multi million dollar art installation. 
Now, let's fast forward to Wednesday, Dec 14, 2022. Day 4 of what was supposed to be a 56 day trip of New Zealand. I was with a small group of hikers from all over the world, led by 3 incredible guides. We arrived at Mt Tarawera (a currently dormant volcano) early in the morning, to try and avoid the rain. Sadly, clouds and mist cut our visibility to roughly 20 metres, so I left my very expensive camera on the bus, and took my brand new (but still expensive) compact instead. Sadly, the weather curtailed our ability to appreciate the spectacular views.

The hike to the summit was surreal… but very beautiful in its own way. Challenging in places, but fun.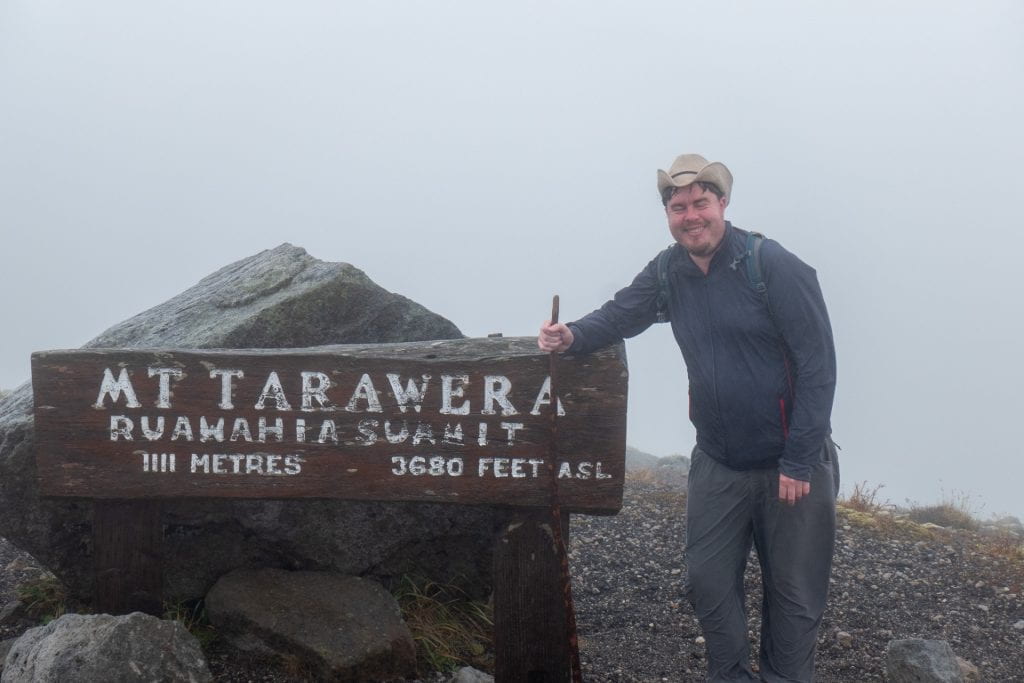 Then came the descent into the main crater, down a very steep slope covered in scree, very loose powdery gravel that literally flows underfoot. I made it halfway down before i found myself sliding … I recovered … only to lose control of my momentum a minute later. In the space of seconds… a uncontrollable run followed by a hard tumble onto my side, before rolling and sliding down the slope. Thankfully I managed to stop rolling … as another 60 plus metres down would have shredded my face and hands. The guides were there within a minute to administer first aid, but yea, the damage was done. 
I was lucky, I could have hit my head or broken a leg. I was not keen on being carried out by our (amazing) guides, and while a helicopter evacuation might have been technically possible under better weather conditions, I'd rather enjoy my first helicopter ride as a tourist instead of as a casualty. 
I am not going to forget sitting there in the gravel, rather shaken up, thinking about how I would have photographed that truly magnificent view … that patchwork of red rock and green mosses in a gigantic crater (below) shrouded in mist. Fortunately, the camera survived ($30 bucks to protect a high end compact was money well spent), but my arm was busted, my bag, clothes, hair, and ears full of gravel, and well, yeah, there were more urgent matters to attend to. 
I hiked out on my own two feet… with the patient and caring support of our head guide. Let me tell you navigating a steep set of 'stairs' while clutching a broken arm isn't fun. Especially when I couldn't stop to take pictures of the amazing view. I couldn't lift the camera. The ride back, including a very bumpy mountain road, which I jokingly dubbed the 'highway to hell', despite our guide's best efforts to drive carefully, was an experience I won't forget in a hurry either. I did request a proof of life shot for Mum (waves) when I reached the crater exit, although it's not quite the pic she necessarily wants to see!
So yeah, I'm now in hospital awaiting surgery for a complex multiple fracture of my humerus. It's a painful break, but I am in good and very caring hands. I'm at peace with the fact that the trip is over. For now at least.
Would I recommend the tour? Definitely. In the sunshine.
Many thanks, Dan. You went above and beyond. And a huge thank you to the nurses at LakesPrime Care, Rotorua for your kindness and professionalism.
So, now in addition to an emergency landing on the Field of Lights, hiking in the jungle, staying overnight in the world's third largest cave, and climbing a mountain in Japan, I now have a hell of a story about how I fell down a volcanic crater.
Now, the question remains, will I be third time lucky?
(Sorry, Mum.)