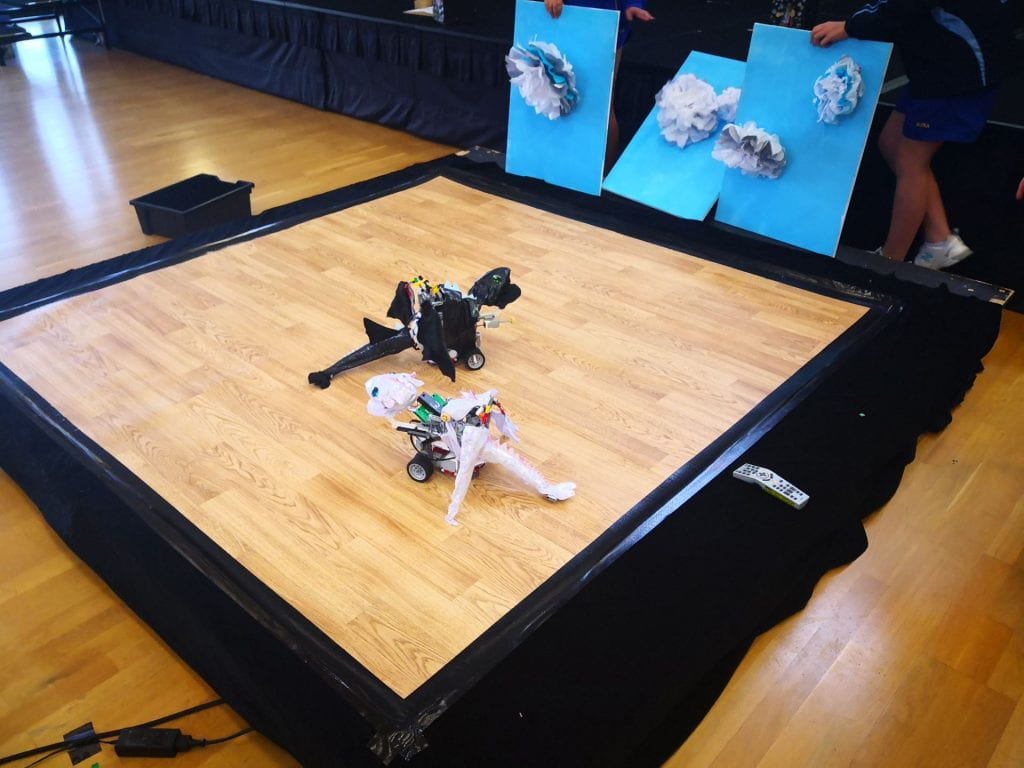 In 2015, I was inspired to establish our school makerspace as a result of my experiences and learning at the International Society for Technology Education Conference. As I have reflected in past posts, it took me years to understand that effective STEM programs were built on inquiry learning pedagogy, curriculum integration, and hand-on 'maker' learning experiences. I've spent the last two years learning how to apply this key understanding in my own teaching, and share it with my amazing classroom teacher colleagues.
This year, I designed, team-taught, and supported my colleagues' development of a wide variety of integrated, cross-curricular STEM projects. My major goals were to:
Explicitly teach and embed the engineering design process across Years 1-6 through the use of "STEM Journals" (virtual and hard-copy)
Learn how to effectively facilitate guided inquiry projects, and
Provide my students with opportunities to physically make prototype solutions using a range of tools and technologies.
As the year draws to a close, I am immensely proud of what my colleagues and I have achieved, as reflected by our students' high engagement, deep learning, and curiosity in STEM. We've finally succeeded in creating a space and learning culture, which in the words of our students, is built upon 'hard fun, making, teamwork, and problem-solving'.
STEM Snapshots – 2019
These are a few of the highlights from our STEM projects this year. I hope to explore several of these in more detail in future posts.
YEAR 1
Students designed and built a prototype insect hotel to try and encourage environmentally beneficial insects to take up residence in our school. They researched existing solutions, drew up plans and a list of materials, and constructed a full-scale prototype using a range of recycled and found natural materials.
My classroom teacher colleague created the Windproof House design project, supporting students' Science inquiry into the weather. While LEGO bricks were the most popular option (in hindsight we wouldn't have allowed their use), some of our more adventurous students experimented with plastic and cardboard constructions. It was rather funny to watch them testing their designs using a hairdryer. While we managed to get one house to blow away, apparently LEGO houses are indeed "windproof".
YEAR 2
Junior FLL – Aqua Adventure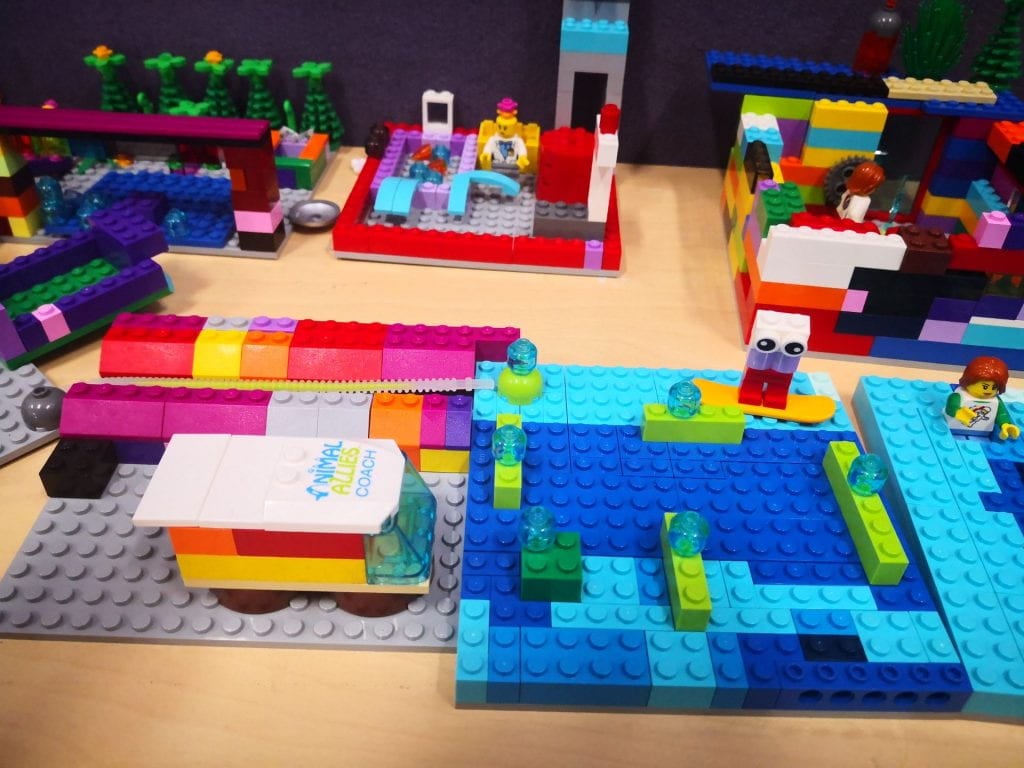 Students inquired into the journey of drinking water from the catchment to the tap, working in small teams to learn about water conservation issues. They identified a range of problems relating to the water's journey, such as leaky pipes, taking lengthy showers, and built incredibly detailed LEGO models demonstrating their proposed solutions to these problems.
Fairytale STEM
My colleague introduced me to the wonderful, mad world of Fairytale STEM projects. I loved helping the students built marshmallow and cocktail stick bridges to help the Gingerbread Man escape the hungry fox – although they weren't overly impressed with my attempt to "look after" the marshmallows (I can't imagine why!). The students also worked together to design chairs for a bear (Goldilocks) – exploring the properties of 3D shapes and simple materials (cardboard, paper, masking tape).
Puppetry
Our final, end-of-year project involves students using the engineering design process to create beautiful stick and sock puppets to tell stories of their own devising. We are looking forward to seeing the students' complete and perform with their puppets in the coming weeks.
YEAR 3
Underground Mining Robots (LEGO WeDo)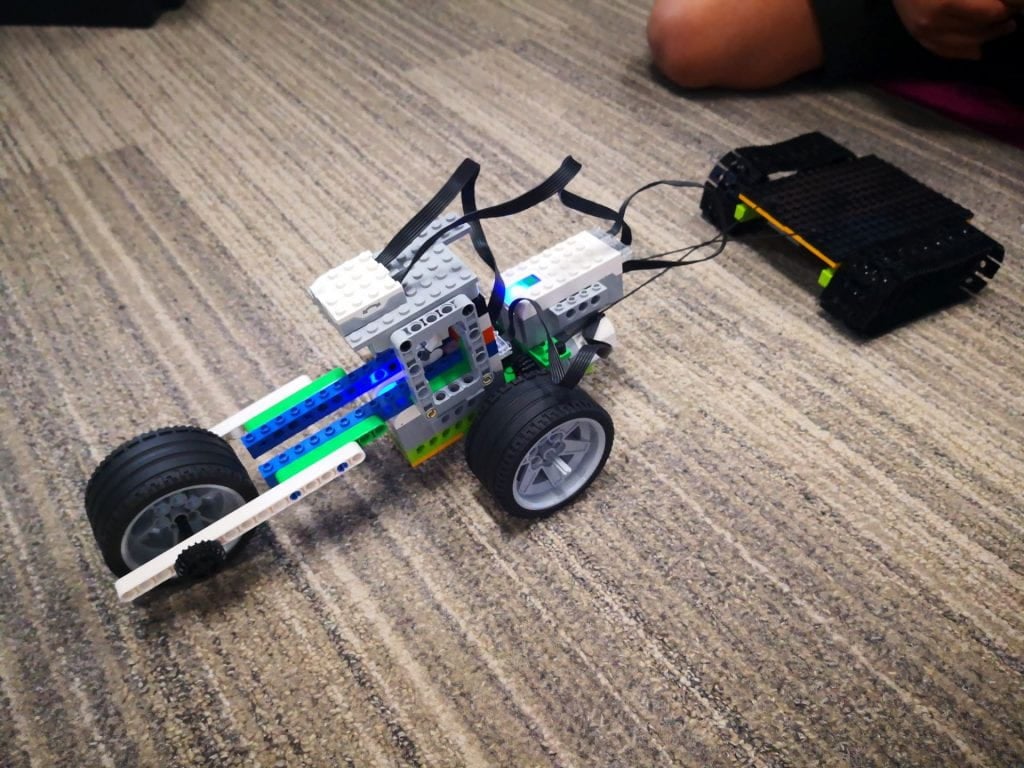 As part of our exploration of LEGO WeDo robotics, we introduced students to the world of underground mining robots – facilitating an inquiry into how robots could be used to meet the needs of underground miners. Teams designed, built, and programmed prototype robots with the goals of detecting obstacles using a sensor, covering rough terrain, and keeping miners safe in an emergency. Students documented their design process in engineering journals – which proved to be a fabulous resource in our assessment interviews.
Junior FIRST LEGO League – BoomTown Build
During the 2019 Junior FIRST LEGO League Challenge, students are working in small teams to explore how architects, engineers, and construction workers work together to design and construct buildings and public spaces. Kicking off the inquiry with a community scavenger hunt, teams have engaged in a variety of LEGO build challenges focussed on designing houses to meet people's needs, and accessibility for people with limited mobility and wheelchairs.
YEAR 4 
Mapping Place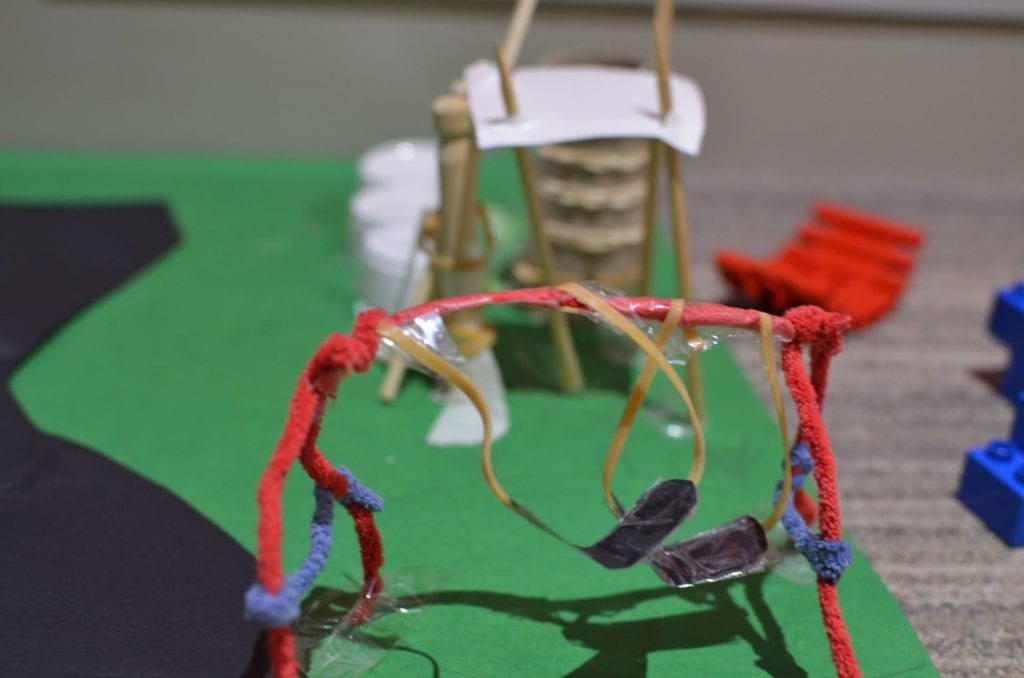 My Year 4 colleagues created and ran a 3D mapping project, which provided students with the opportunity to define and create a detailed map of a place of personal significance to them. Students' significant places ranged from their grandparents' house to their favourite holiday camping ground, and they used a range of technologies (including Microsoft Sway) and materials to bring their places and learning to life.
Micro:Bit Pets & Accessible MakeyMakey Game Controllers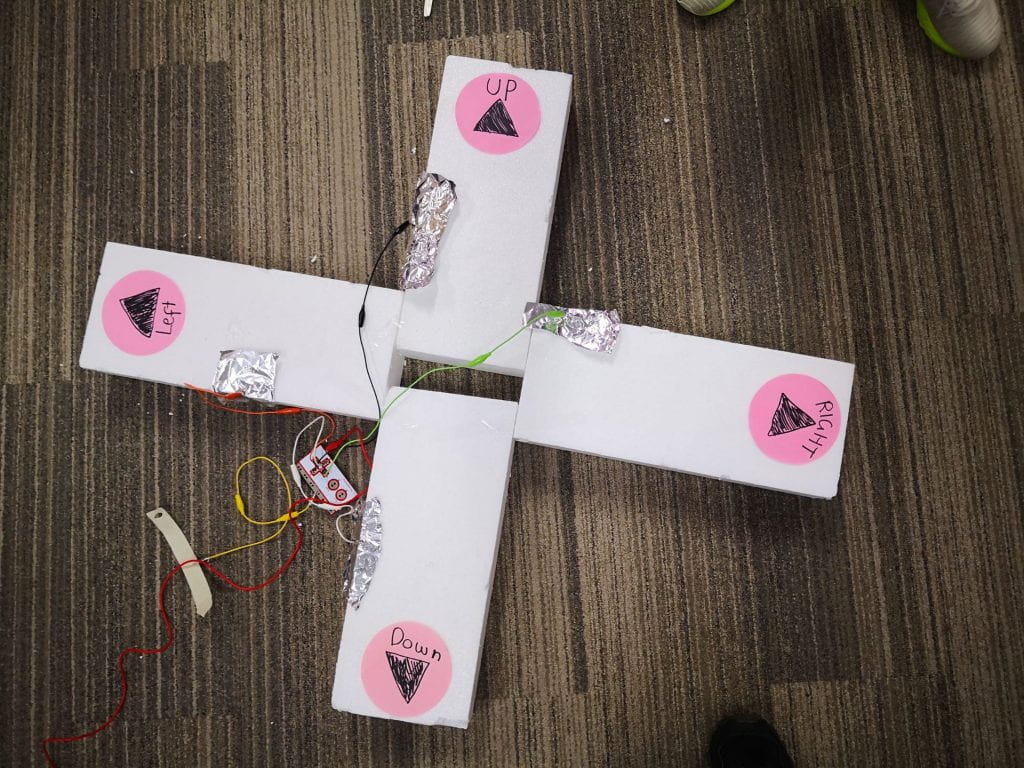 This Term, I am running two experimental projects which I've been thinking about for some years. One class is designing Micro:Bit Virtual Pets and Monsters for their classmates (bringing back memories of the Tamagotchis of my childhood). The other class is designing and constructing accessible MakeyMakey game controllers for children with disabilities, inspired by this amazing provocation from Microsoft. I'll blog about these in more detail later.
https://www.youtube.com/watch?v=CM2QJO2IDFo
YEAR 5  
I am particularly proud of my Year 5 colleagues for taking the lead in designing and collaboratively implementing inquiry-based learning in STEM this year. With four teachers working together, we were able to combine the three classes to run a range of differentiated projects, teaching students how to collaborate, document their learning using engineering journals, and define inquiry questions.
Space Exploration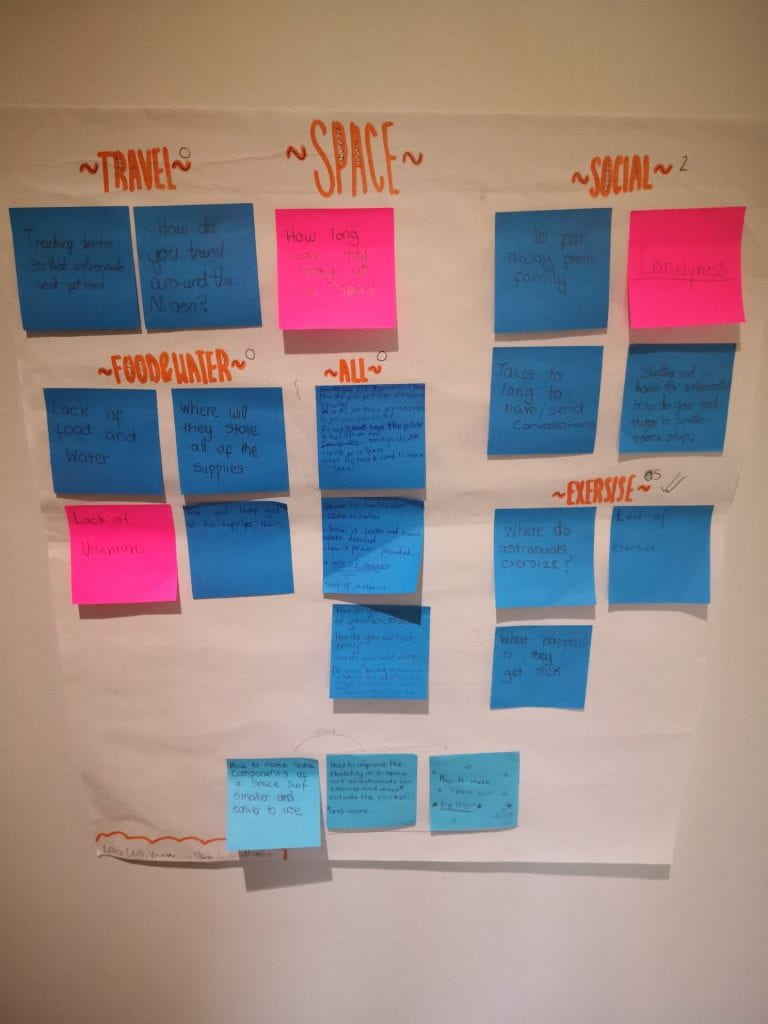 Last year, our Space STEM project focussed solely on colonizing Mars. This year, my colleagues and I were inspired by the 2018 FIRST LEGO League "Into Orbit" Challenge to broaden the scope of the inquiry and give students a much greater say in their choice of topic . Using the FLL project video as a provocation, students worked in differentiated, colalborative teams to develop inquiry questions in relation to the broad theme of "physical and social problems relating to human space exploration".
I'll write this up in greater detail in coming weeks – but as a sneak peek – some of the questions our students designed solutions for included:
How do we deal with poo and wee in space? (My personal favourite)
How can we grow fresh produce on the Moon?
How can we improve the flexibility of space suits so astronauts can move and work outside the rocket?
How can we help astronauts deal with isolation on the Moon?
YEAR 6
"Counting on Katherine" Scratch Game Project
After reading a storybook about Katherine Johnson, an amazing NASA Mathematician and "Human-Computer", students used game design templates to create amazing games and quizzes inspired by her life and works.
Micro:bit Mental Maths Games
Inspired by a Twitter suggestion from @brookssensei, this project required our Year 6s to interview younger students (or their classmates) about the concepts they were learning in mathematics, and then use this information to design and construct mental maths games incorporating a BBC Micro:bit. Solutions included wearable headsets, giant board games, and a mental maths version of the popular Twister™ game. It was a massively successful project – one which saw many students giving up their Monday lunchtimes for weeks to work on it.
Immigration & Refugee Inquiry
As the year draws to a close, it has been a pleasure to support my Year 6 teacher colleagues as they facilitate their STEM "Immigration" Design Thinking project. I am working with student teams as they design and produce podcasts, movies, story tours, and 3D printed translation earbuds to help raise awareness of immigrants' stories, and ease the linguistic and cultural barriers they face when they come to Australia. I look forward to sharing some photos from the students' STEM Expo – which will be held later this year.
Overall, it has been a challenging but very rewarding year. I am incredibly proud of what my students and colleagues have learned this year, and I have loved the opportunity to design, create, and celebrate these amazing projects with them. After all these years, the vision and dream of establishing a vibrant STEM culture and learning environment within our school are finally becoming a reality. This is something that I will treasure as I embark on the next adventure … Stay tuned.